All Things Purple

Here you will find my purple pages. There are background sets, tiles, banners, bars, pentacles, and other stuff. All in shades of purple.
If there's anything you'd like to see here, or a special order, please email me and I'll see what I can do.
As with the rest of my pages, the images used here are supposed to be free domain. If there is anything here that is copyrighted; just contact me and I will either remove the image or give credit.
Enjoy!



What's Here.
[Pentacles] [Graphics] [Banners and Bars] [Background Sets] [Background Tiles]



Free JavaScripts provided
by The JavaScript Source
And here are a couple banners to use to link to my page if you'd like. Link to me at this address:
http://emergraphiks.tripod.com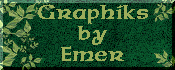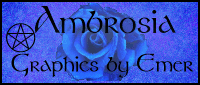 Back to Ambrosia's Realm of Graphiks Index